A Dedicated Team of Craftsmen

Since 1963, Rosendorff has stood for the highest quality in diamond jewellery design and manufacture. With the extraordinary skills of our expert team, Rosendorff, located in the heart of Perth's CBD, finds great pleasure in creating perfect designs for every occasion. In today's world of mass production, style, beauty and longevity can easily be lost, but from our iconic solitaire collection to the most intricate and exquisite jewellery creations that we have to offer, it is clear that the over 50 years we have spent perfecting the art of handmade custom design have led us to the pinnacle of excellence, and have allowed us to create beautiful, fashionable pieces that stand the test of time.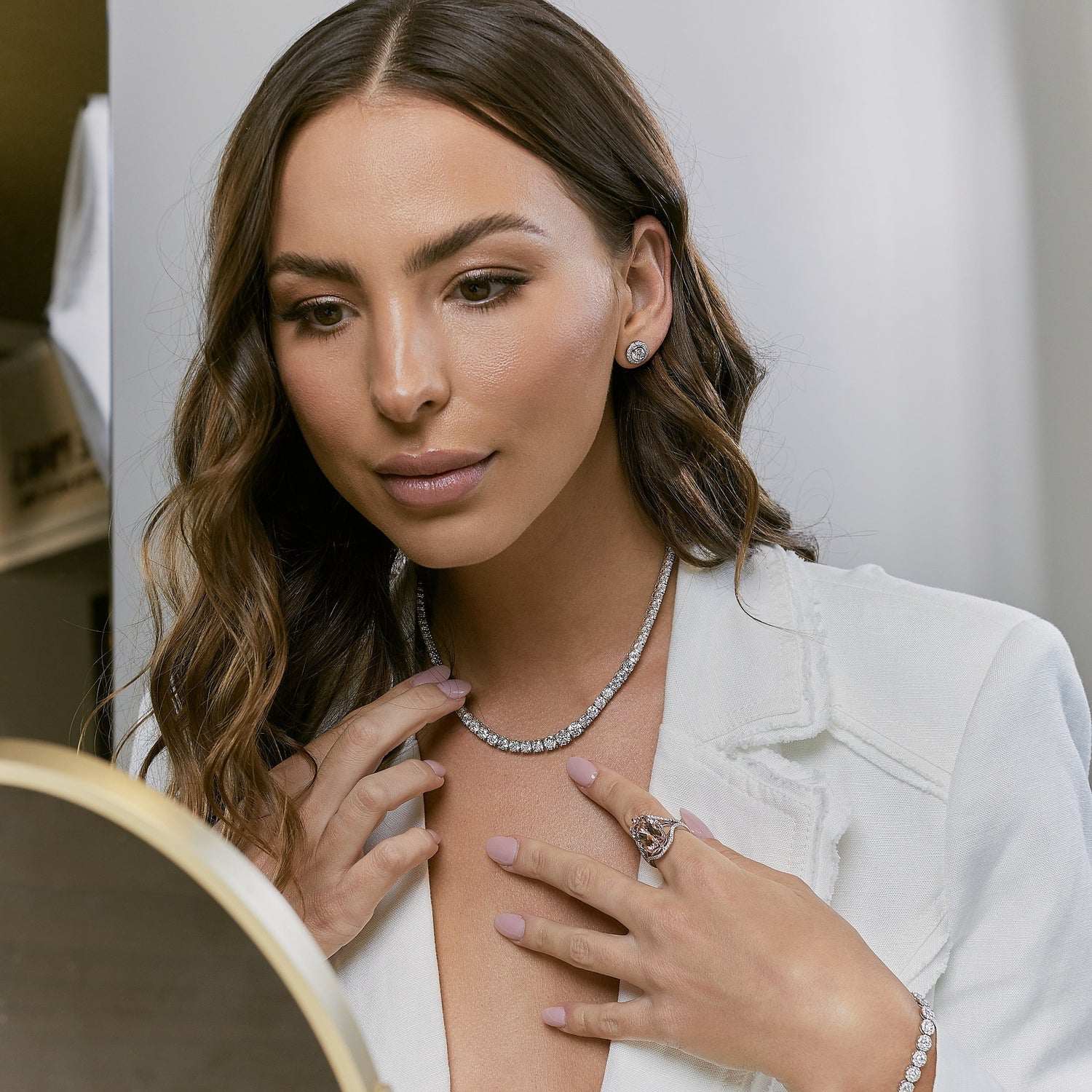 Hand-picked quality
We at Rosendorff are dedicated to discovering the perfect diamond for each person; as unique as they are, and as special as the story they have to tell. From the joy of love to a promise made to be kept; for the butterflies and fireworks; for every moment, any occasion, and just because. We hand pick the highest quality diamonds from across the world and bring them to our customers who learn from our diamond experts in the intimacy of our showroom. Our master jewellers lead the industry in craftsmanship, personally overseeing each and every piece as we continue our legacy. With great care, our expert team walk hand-in-hand with each customer to create bespoke pieces of jewellery or guide them in their selection from our exclusive collections. Every diamond is exceptional and every piece we design is unique, a reflection of the individual, encapsulating their essence. More than 50 years of knowledge is paired with exceptional service for when it's time to make your special occasion a moment to treasure forever!

Whether it's for a precious moment to be remembered, a loved one who deserves to be celebrated, or a milestone that needs to be marked, Rosendorff is here for your story.
Yours...
It's our differences that bring us together as much as our similarities. Every Rosendorff diamond is as different as its owner. Hand-crafted with exquisite care from some of the highest-quality diamonds in the world, our jewellery represents hours of expert craftsmanship and commitment, culminating in a diamond that's all the more special because it's yours. A Rosendorff diamond can represent so many different achievements, chapters and events in our lives. It could be your treasured token of true love, your present to yourself after the achievement of a moment worth celebrating, or just your way of showing a deserving friend or family member that you care for them. No matter your reason for joining the Rosendorff family, you can be sure that the quality of our diamonds, and the care of our team make every Rosendorff diamond worthy of your choice.